Zina Kamel Turns Crises into Opportunities through Minfeed
A few months after joining the MEPI TL program at LAU, Zina Kamel from Syria was hit by the dramatic series of crises that engulfed Lebanon all at once leaving the country on the brink of collapse. While the dire situation has put a whole generation at risk, especially youth who felt helpless and thinking of leaving, as the only option left; Zina Kamel chose to embrace the challenges and think of creative ways to lessen the impact of scarce opportunities.
Together with two of her TL mates at AUB, Kamel developed Minfeed, an online platform that supports local businesses in Lebanon by transforming competitors into collaborators. The Minfeed platform (which stands for Modern Network Featuring Exclusive Deals) connects local small businesses to join forces and provides a bundle of products/services at competitive prices to help customers buy more for less. While such a project requires lots of preparations and resources, Kamel and her two TL mates worked intensively for less than a year and managed to launch the Minfeed initiative successfully.
The Minfeed project received positive feedback with 22 local small businesses joining the network to date, benefiting its services and elevating their profit margin. Additionally, the Minfeed project was pitched to the Injaz Al Arab Company Program, a program dedicated to youth interested in developing their entrepreneurial skills and starting their own student company. Given the creativity and the commodity of the project, Minfeed won the "Best Company Award 2021" along with the "Best Social Impact Award" across Lebanon the MENA Region.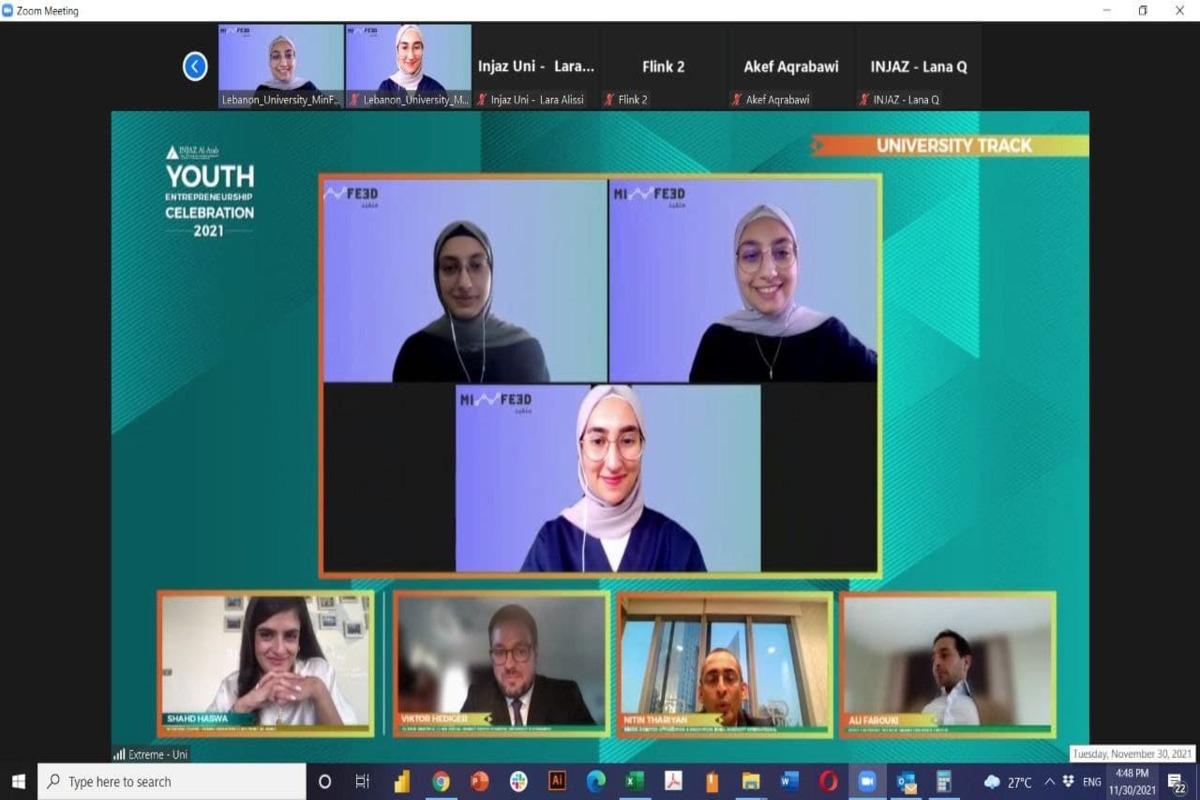 The string of successes that Kamel and her TL mate have witnessed made them proud and eager to look for new challenges and find new ways to train their brains to crave learning and achievements.