Stress Management Workshop
Everyone was eager and anxious to start the spring semester and what better way to start the new semester than with a stress management workshop. The workshop was facilitated by Dr. Loulwa Kaloyeros and was held on March 2, 2013 in the LAU Byblos Campus. The full day workshop started in the morning with all participants leaving in the late afternoon.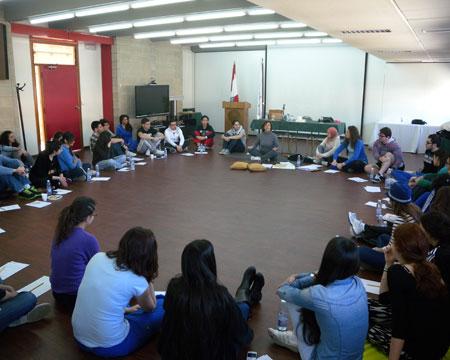 Dr. Kaloyeros had prepared several activities for us to do throughout the day, and had created the perfect mood for us to relax. The day before the session, she asked us to arrive the next day in comfortable clothes and to bring along a blanket or pillow to the workshop. When we walked in, there was calm, quiet music playing in the room to help us relax further. As soon as we walked in, almost all the students sat down in the chairs that were in the room, but Kaloyeros had a different idea in mind, she asked us all to get up and sit on the floor instead. The whole session would be done while we were all sitting on the floor, including Kaloyeros herself. Papers were passed around and we were asked to fill them out, although Kaloyeros would not collect them; these papers were personal assessments for our own use.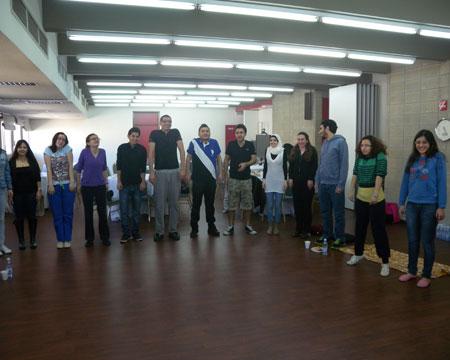 The workshop mostly consisted of the students assessing themselves and how they deal with different situations and we talked about real life examples of how people cope with stress, anger, and pressure. A calm and relaxed environment was maintained throughout, as the students and Kaleoyros exchanged words and discussed their different philosophies on life.
When the session was over, the students remained, talking to each other and Kaloyeros about all the topics we had discussed throughout the day; everyone was so engaged and excited. Overall, the workshop was a great success and all the students enjoyed it enormously. It was a very relaxing and open discussion and all the students had the opportunity to talk about the issues that bothered them.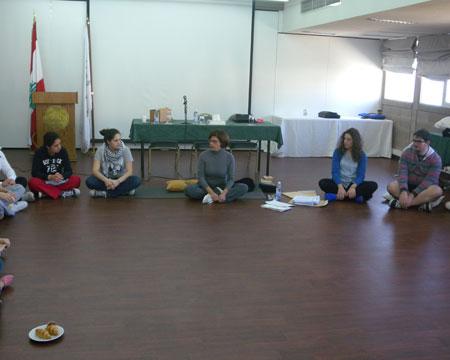 Written by: Lana Jamokha