One Day on Earth: محلاّ جواّ مش برّا
A group of enthusiastic MEPI TL students as well as some LAU students were recently involved in an environmental campaign. Six groups of three spread all along the main streets of Byblos, where volunteers distributed small trash bags to each passing car.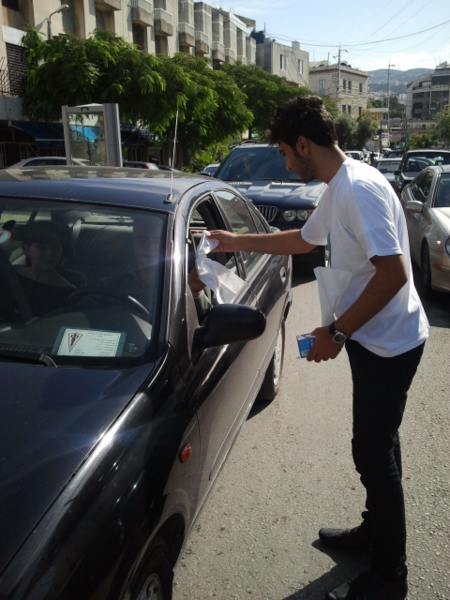 In order to create environmental awareness, they also collected a thousand signatures on a huge earth-shaped sign.