Christmas Fundraising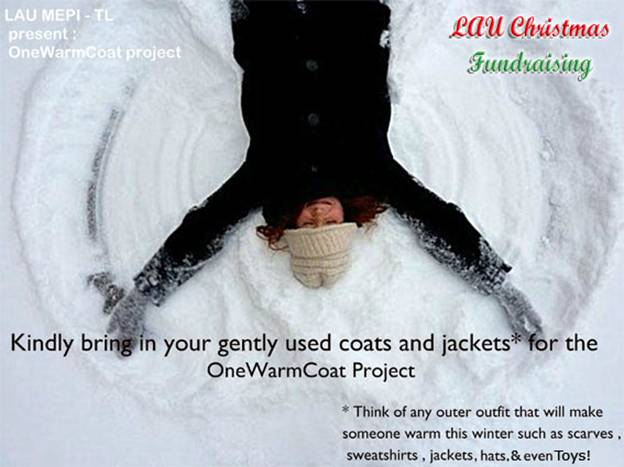 As all of LAU's clubs showed their philanthropic spirit during Christmas week, MEPI TL students took on prominent roles in the season's charitable efforts.
The Pulse Club, of which most MEPI TL students hold membership, conducted a food sale. The menu included sandwiches, salads from Amino's, and cookies from Subway, and all the revenue was given directly to charity.
This Christmas season, the MEPI TL students also launched a fundraiser for the unprivileged, collecting winter clothes for those in need.